On February 25, WPLG Local 10 reporter, Ben Kennedy, took time to meet with students at Miami Media School for an interactive Q&A session.
As a two-time Emmy award winning reporter, Ben has had the opportunity to work on some amazing stories including live reports during tropical storms, covering the Deep Water Horizon oil spill and the investigation into the shooting death of Trayvon Martin.
Ben took time to take students on a virtual walk-through of his day-to-day experiences as a reporter. Whether covering hard news segments or light-hearted entertainment pieces, he expressed to students the importance of being adaptable to any situation. As Ben knows first-hand, when he became the first journalist to interview Diana Nyad after she finished her historic swim from Cuban to Key West, large in part to his on-scene adaptability and by creating strong working relationships with his team at Channel 10.
Ben's experiences in the industry provided Miami Media School students with valuable insight.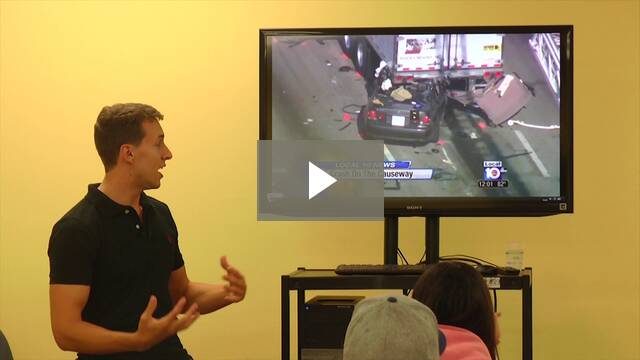 Miami Media School would like to thank Ben Kennedy for visiting and for also serving as the guest speaker for the school's graduating class on February 28!